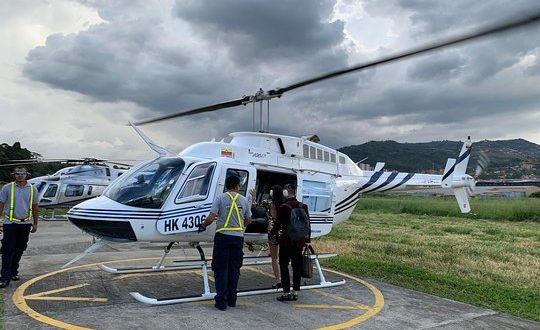 5 Reasons to Hire Airport Transfer Services
When traveling abroad, we rarely consider the option of an airport transfer service. But have you ever thought about the benefits you can get from hiring a car to and from the airport? Whether you are traveling for business, academic or recreational trip, you shouldn't wait for a taxi at the airport. To save yourself from the frustration of waiting, you should hire an airport car service as they can make your journey easy and hassle-free.
Let's check out a few reasons why you should hire airport transfer services.
Hassle-free
When you are traveling a long way for business or recreation, you can hire professional and reliable transfer service for a hassle-free commute to and from the airport. Established airport car services offer comfortable and smooth services that pick you from the airport on time and drop you to your destination without wasting your time. Their chauffeurs are well trained and knowledgeable about the best traffic routes. You won't have to worry about getting late for your meetings or recreational parties.
Airport transfer services are reliable because they offer timely services. They drop you at your destination well in time. A reliable airport transfer service will have a well-maintained fleet of vehicles so when you hire them you won't have to worry about the breakdown of cars or their maintenance.
Their chauffeurs are well equipped to deal with all kinds of emergencies. So, if you are traveling for corporate or leisure trip, you can rely on their professional services for a comfortable and timely ride.
Airport transport services have well-trained chauffeurs. They are fully tested before hiring so you can rely on airport car services for safe travels. The chauffeurs are well-mannered, and unlike local taxi drivers, they behave more professionally.
Whether you are solo, duo or in a group, you can hire airport transfer service according to your requirement. They offer a variety of choices. If you are traveling with a group of friends, you can book large SUVs, and if you are solo or duo you can book a sedan or a mid-size SUV.
One of the major benefits of hiring professional airport transfer services is that you would know the exact fares. Before hiring their services, you will get an estimate of costs, so you will know how much you have to spend. When you hire a local taxi, you will spend more money. The reputed airport transfer service won't charge extra for waiting in the traffic or other surcharges.
You can make your travel convenient and comfortable by hiring an airport car service. They make sure to give you a reliable and timely service.