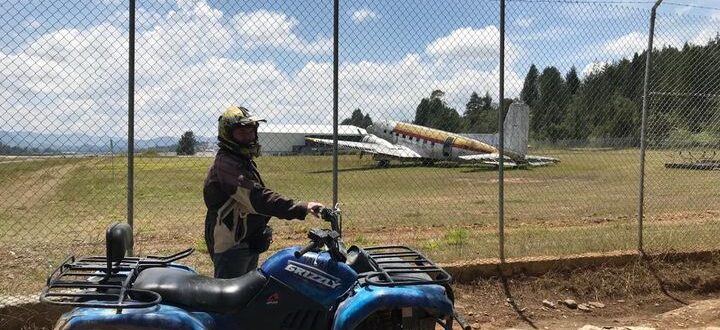 Our ATV adventure tour let's you explore the most exciting dirt and gravel roads of Antioquia's Near East, while enjoying the expert guidance of our seasoned tour guides. We offer guided tours in ATVs on dirt and gravel roads, rural lanes, and trails. ( Blog )
Head out in the Colombian jungle for a 4×4 adventure with this guided quad tour, suitable for beginners and experienced riders alike. Your guide will teach you about safe operations and give you a bit of time to practice in a parking lot before you head off to an ATV trail flanked by beautiful wilderness.
This plan includes transportation from the city where it will take us approximately 45 minutes to get to the ATV base camp. Once we are in the camp we will take the protective equipment and the guide will give us an induction with the ATV. Atv tour 3 mountains Excellent scenic plan for 4×4 jeep roads and trails. This plan brings landscapes of the eastern area of Antioquia where there are recreational farms and some farm houses. Includes lunch at a trout farm.
Our sister company Colombia Rock Star Tours can get you there.