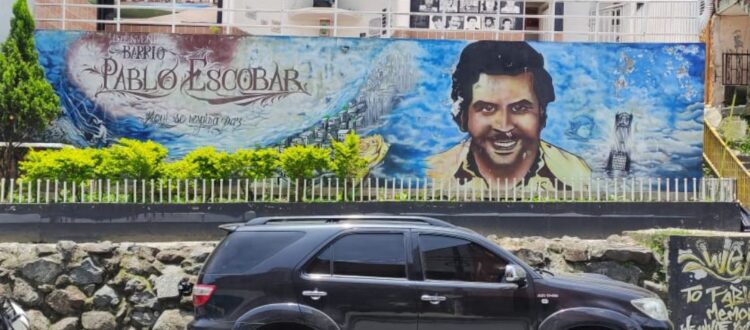 One of the world's most famous drug lords in Medellin is known as Pablo Escobar. We believe you will not miss the opportunity to visit that place in any way. We are ready with luxurious transportation and tour guide services.
Learn the painful and bloody history behind the drug lord Pablo Escobar
Visit the jail that Pable Escobar built for himself, as well as his grave.
See the soccer field he built the in an effort to ingratiate himself into Colombian politics
After pickup from your hotel in Medellin or the meeting point, depending on the option chosen, begin your 4-hour tour by visiting the site of Escobar's former home, where he hid his family and had enemies plant bombs to kill him. Learn about the transformation of this site into a memorial park for victims of Colombia's drug war.
Next, head to "la cathedral", a jail Escobar built for himself in an agreement with the government. Pablo Escobar later escaped from this facility. You can then visit the soccer field Pablo Escobar built for the community. Known for its visionary design, where he gave speeches in an attempt to make a foray into Colombian politics. ( Blog )
To cap things off, make your way to the cemetery, where Escobar is buried. Pablo is buried along with his family and other members of his gang, including Griselda Blanco. You will leave the tour with a better understanding of the negative impact that Escobar had on the country. A better understanding of the lives of the Colombian people.
Pablo Escobar known as "the king of cocaine". At this time he was the most important drug trafficker in the world. He was responsible for sowing violence in death in Colombia. Idolized and feared by millions of people. Learn about the life and times of the drug lord in the Pablo Escobar tour.
Our sister company – Colombia Rock Star Tours can make all the arrangements. Transportation by Medellin VIP Transport