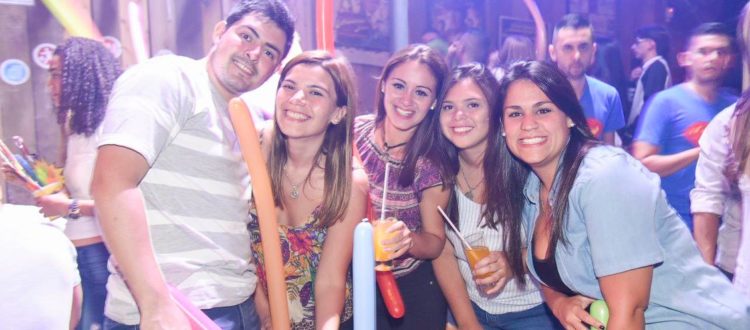 There are many festivals throughout the year in Medellin. Following is a small sample. The problem with many festivals is that they don't announce the formal dates and program of events until a couple of weeks before the event which can make planning to attend them difficult. ( Blog )
Transportation by Medellin VIP Transport
Tours by Colombia Rock Star Tours
January
Feria Taurina de la Candelaria – brought over from Spain in 1992, this festival celebrates bullfighting within the Macarena arena – a huge venue that has been estimated to fit 14,000 people.
February
Medellín es Una Ganga – Many wait for this time of the year when major stores and vendors have sales. The festival name translates to "Medellin is a bargain" and the stores which participate offer great deals to take advantage of.
March
Exposición Internacional de Orquídeas – International orchid festival held in the botanical gardens. An amalgam of colors where you can appreciate the beauty of orchids, carnations, geraniums, primroses, and much more.
April
The Medellin Book and Culture Festival – One of the more memorable and organized events, the Medellin Book and Culture Festival caters to readers and authors, young and old. There's much to do for all walks of life. Here's a great promotional video that contains English subtitles as well. Three celebration dates, the 24th and 25th of April, the 13th and 14th of June, and September 11th to 20th.
Expoartesano – Over a ten day period 350+ exhibitors display the finest examples of traditional, indigenous and contemporary art and handicrafts.
May
June
Festival Internacional de Tango -This international tango festival takes places among many squares, parks, and plazas situated in Medellin. Tango lovers celebrate the music and dance of tango, and especially, Carlos Gardel, the father of tango in Medellin.
The Medellin Book and Culture Festival – Three celebration dates, the 13th and 14th of June, the 24th and 25th of April, and September 11th to 20th. (See April for a brief description.)
Comiccon – A huge event held in the Plaza Mayor, Comic Con is an international festival of pop culture and the entertainment industry. Expect cosplay and healthy doses of the nerdy things you know and love. You can buy tickets for all three days, or individual days.
July
International Poetry Festival – Beginning in the 90's, the poetry festival has consistently been a great opportunity to promote various poets , as well as, be a great time to participate in the all too forgotten poetry world. The festival has been going on for 25 years and will be held between the 11th and 18th of July.
Colombiamoda – is Colombia's famous fashion celebration and expo. Taking place during the end of July, Colombiamoda has three days of some of the biggest names in the industry, international and local. Admission costs around $80,000 COP and is held in the Plaza Mayor.
August
International Music Festival – Held at various cultural venues throughout the city, this festival can be attributed to the Medellin's Philharmonic's view that music is one of the main pillars of culture. The festivities are held between August 18th and September 7th.
September
Medellín Internacional Jazz Festival – Beginning the beginning of September, the Jazz festival is another unique, major celebration in Medellin. You can find the headlining acts at El Club de Jazz del Parque Comercial El Tesoro.
Photography Festival, Santa Fe – A festival pertaining to photography with a bunch of free workshops and conferences to attend.
The Medellin Book and Culture Festival – Three celebration dates, September 11th to 20th, the 13th and 14th of June, and the 24th and 25th of April. (See April for more information.)
Huella Folcloriada Medellin – This festival revolves around the rich folk dancing of Medellin and takes places between the 25th of September and the 4th of October. Here is a promo video for the 2015 festival.
October
Maridaje – gastronomic festival promoting local food, restaurants.
Flamenco Festival – the Flamenco festival promotes Flamenco in all parts of Medellin. Here's a great promotional video for the Flamenco Festival in Medellin that aims to "cross borders to your heart."
Bird Festival – Begins Oct 1st to 4th, the festival celebrates the numerous exotic bird species in Antioquia with an emphasis on promoting the awareness and vast biodiversity that Colombia has to offer. It also seeks to celebrate the 30 years the AOS (Antioquia Ornithological Society) has been established and, additionally, seek to solidify the Medellin's title as the "bird capital of the world".
November
Colombia Salsa Fest – Held end of November in the Plaza Mayor, if you'd like to see some of the best live salsa music in Latin America, the Medellin Salsa fest is the place to be. You can purchase tickets online, in advance, if you'd like to ensure a ticket.
December
Festival de las Luces y Alumbrados Navidenos – The Festival of Lights and Christmas Lights is another very important celebration for Antioquia locals. Countless, colorful lights adorn the most iconic public squares and plazas – such as Nutibara Hill and the Medellin River Walkway. Take your friends, family, or significant others to enjoy the popular spots of Medellin in a whole new light.
Festival de Cine de Antioquia – The Film Festival de Antioquia organizers have had a total of 15,000 festival goers attend their events over the past 13 years – a grand feat that is surely a sign of their professionalism and value in attending. You can find specific information about this event here.