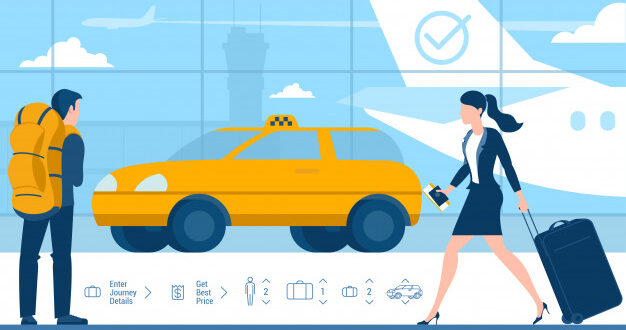 Make an airport transfer service successful
After a long tiring flight, it's very difficult and stressful. Don't look for public transport or stand in a queue on a taxi booking desk to drop you off at the hotel. After landing at the airport, you feel like rushing from the airport lounge to the hotel room and relax. If you wish to have a smooth after flight journey, you should hire one of the best airport transfer services.
Hiring this particular service is a fabulous alternative at an affordable price with convenience, luxurious and stress-free travel options. It might be a new option for you. You will find many people turning to private travel instead of running after public transports.
Sometimes, people feel that hiring airport transfer services is not safe and they won't be able to utilize it properly. Others think it will be difficult to get the best deal; it will be difficult to express their requirements and it will be difficult to communicate with the service provider. But, that's not true.
You only need to follow a few tips to make your airport transport service successful.
Get the quotation from the company– People often have a fear that they are overcharged; you might also have the same. To be sure of the service, you should obtain a quote from the company for a fixed price. You should study the rate list and see if everything accurately calculated. Sometimes, companies miss mentioning parking charges, waiting for charges, or any premium charges like night traveling. You should keep these in mind and question the company.
Try booking online – You will get both online and offline booking options. We recommend hiring airport transfer services online so that you have a record of the booking. You should make a trial booking before confirming it to the company so that you do get stuck at any step. After booking, make sure you receive a booking confirmation from the company. In case something goes wrong, you will have a written record.
Provide complete information to the company– While booking online, the company will ask for personal details other travel details. If you find that the website and company are genuine, do not hesitate to fill the required information. Along with that, you should give special instructions in the form to further clarify your requirements. If the information is not complete or sufficient, it will difficult for the company to deliver quality service. One important thing, be careful when filling the details.
Ask questions– Before or during the travel, if you think something is not right or you have forgotten something, you should question your driver. You might feel like stopping midway to stretch your leg or change the sitting position, so convey it to your driver. If the company thinks its client, the driver will not mind adjusting to your request. In case something is not clear before booking the service, connect with the company's representative, and ask as many as questions possible.
Turn on your phone after you get down– This is one of the silliest mistakes that travellers do. It's good you provide your mobile number to the airport transfer company but it won't be useful if you do not access the phone with the same number in it. An airport is a busy place and it would be difficult for you to find the driver. So, you should turn on the phone as soon as you land at the airport for the driver to contact you.
If you follow these tips, we ensure you will not have a problem when booking one of the best airport transfer services in the town and you will enjoy stress-free to and fro journey from the airport.