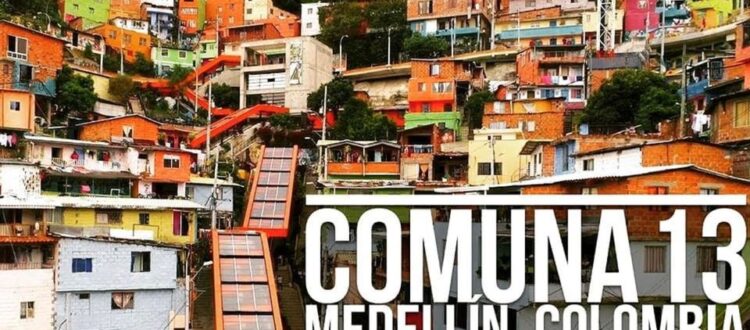 Only a few years ago, the Comuna 13 neighborhood was the most dangerous community in the city of Medellin. Today it's the most colorful and vibrant communities in the city. This is only after the government and private sector invested in social and youth programs. The local residents and artists reclaimed the neighborhoods and contributed to the miraculous transformation which we see today. The streets filled with incredible street art, music, street performers, vendors selling tasty local snacks. It is a great opportunity to explore the lively streets in Comuna 13 while meeting local residents and artists, a unique cultural and memorable experience. ( Blog )
The Comuna 13 graffiti walking tour offers travelers a unique opportunity to explore another side of Medellin. This is outside the popular tourists district of El Poblado. This exclusive tour takes guests on the metro-cable cars in San Javier, before hiking up the steep hillside reaching the outdoor electric escalators which stop at the top of Comuna 13 which provides guests with panoramic views of the city.
Our sister company – Colombia Rock Star Tours can arrange this for you.