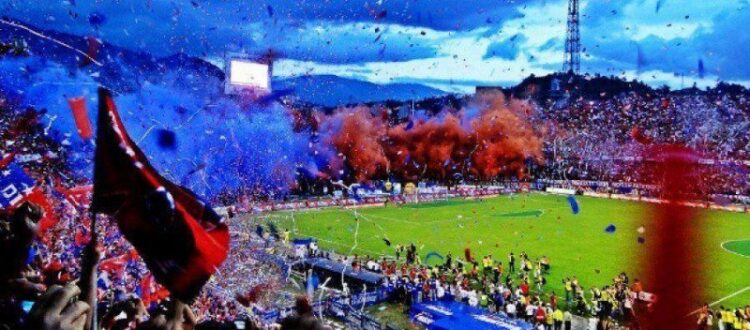 Colombian Soccer Match Tour
No one can deny the importance of soccer matches. You will experience the Colombian soccer league like never before. The atmosphere is incredible and it is a must-have experience. Don't miss the opportunity to watch a live match.
Going to a football match in Colombia can be one of the most exciting experiences for all sort of travelers. In Colombia, the most popular sport is football (soccer). It is a passion that people live deeply and that goes beyond any rational explanation. Football is a lot more than just a sport, though. It is something embedded in the Colombian culture that has been transferred from one generation to the following. In a country as diverse and unequal as Colombia, football has the power of uniting people from different races, social classes, locations and backgrounds. Visiting Colombia and not going to a football match is missing the best chance to experience one of the greatest cultural displays of this country. Even those who don't like football, will certainly enjoy the atmosphere and everything else that happens during a match.
Our sister company – Colombia Rock Star Tours can make all the arrangements.